| Label | Information |
| --- | --- |
| Dates & times | |
| Category | Children's Program |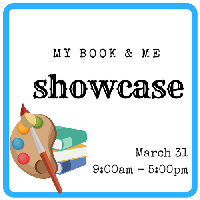 All the works of art from My Book & Me from the month of March will be on display for the entire day at the Milton-Union Public Library in the Children's Room.  Come read the wonderful short stories and see the beautiful artwork that the children have created.  Everything will be on display for this one day for the community to enjoy from 9:00am - 5:00pm.  If you have any questions, feel free to call Wendy at 937-698-5515.